When:
2023-07-01T00:00:00-04:00
2023-07-02T00:00:00-04:00
Where:
Discovery Harbour
93 Jury Drive Penetanguishene
Ontario L9M 1G1
An Escape Room Like No Other!
You and your guests have run afoul of perhaps the toughest Bo'sun in His Majesty's Royal Navy, Bo'sun Starkweather!  Oh, he is a "Jack Nasty Face", no doubt about it, and has a sense of humour as dark as the night sky.  Which is why he has concocted a series of puzzles and challenges designed to frustrate, confuse and mislead you.  Beat him at his game and you gain your freedom!  Fail, and the black-souled Bo'sun may leave you in this dank, dark place for good!  Look lively now!  The clock is ticking. You and your mates are running out of time!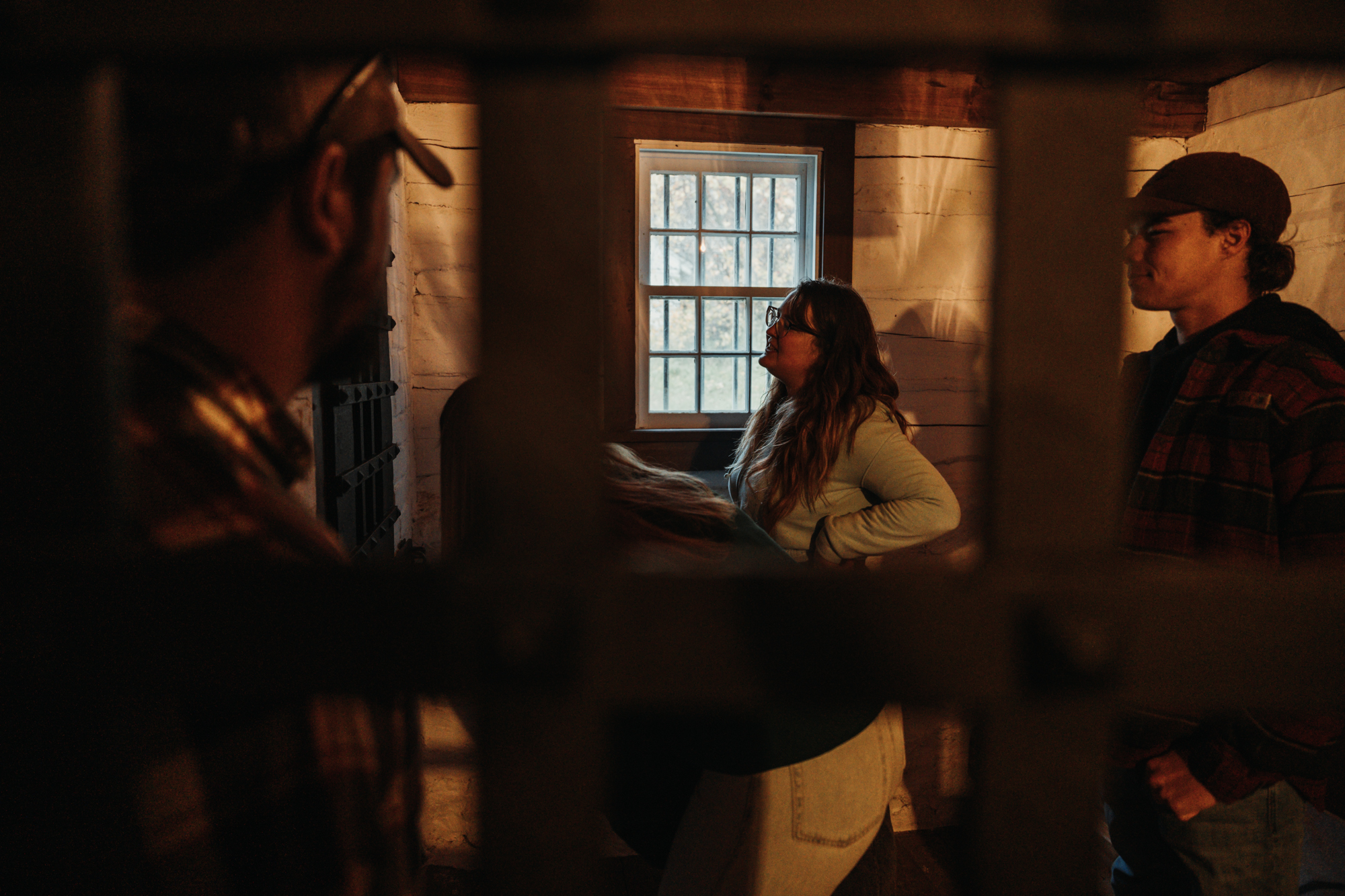 Dates & Times:
Saturday Evenings July 1 – September 2
Times TBA

Advance ticket purchase is required
Ticket purchase info coming soon!
Escape Room Experience Tickets:
Tickets are $24.00 per person

If booking in conjunction with another event, a special rate may be available.

Cash, credit & debit accepted
Season passes not valid for the Escape Room
Passes & coupons are not accepted for the Escape Room
Good to Know:
This experience is suitable for those 12 years and older
Parent/Guardian supervision is required while in the Escape Room
You will need at least 4 players 16 years or older to successfully complete the challenges
Teams will have up to 1 hour to escape from the Brig, using clues and solving puzzles
As part of your experience, your team will be accompanied by the "Jail Guard". They will offer you hints if you ask.
Please arrive 15-20 minutes before the start of your experience to allow for parking and admission