When:
June 16, 2023 @ 8:00 pm
2023-06-16T20:00:00-04:00
2023-06-16T20:15:00-04:00
Where:
Midland Cultural Centre - Rotary Hall
333 King St. Midland
ON L4R 3M7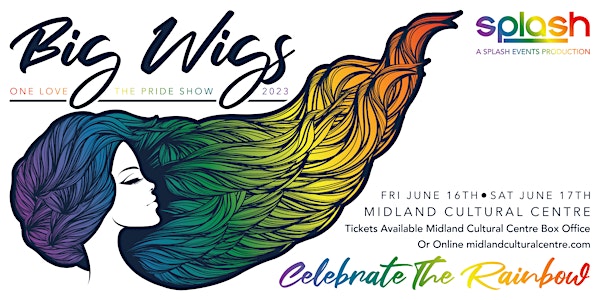 The longest-running spectacular VEGAS style show at the Midland Cultural Centre is coming to Midland during the month of JUNE, INTERNATIONAL PRIDE MONTH. JODIE JAMES, Creator of the BIG WIGS will be your evening HOST that will feature a special performance alongside the BIG WIG DANCERS, Jordyn Dorion Soulodre and Carlee McIntosh of the Dancers Studio Midland.
Returning to the BIG WIGS stage will be MAMA TITS, the wickedly wise and oh so funny, and this MAMA can singgg! MAMA's powerful voice and light Inspirational storytelling alongside her handsome and talented partner Diego Guerrero, and he can sing too! will have you full of laughter and tears of JOY.
WE HAVE MORE…. we promise you an amazing ONE LOVE, PRIDE SHOW STARRING the Artiste, Performer, Advocate, Indigenous Two-Spirited Trans human, Treaty 4 Plains Cree / Saulteaur / Metis, Celebrity Tribute Artist Empress 35 of Vancouver the beautiful, kind, big-hearted human JAYLENE TYME. JAYLENE comes to MIDLAND from Vancouver, British Columbia traveling with her incredible lineup of impersonations of HOLLYWOOD ICONS. WOW, this is a fabulous show coming to the stage in Midland… BIG WIGS, ONE LOVE for all… our 1st PRIDE SHOW at the Midland Cultural Centre. See you there, celebrate!
*Ages 19+
*Ages 14-18 must be accompanied by a Parent or Guardian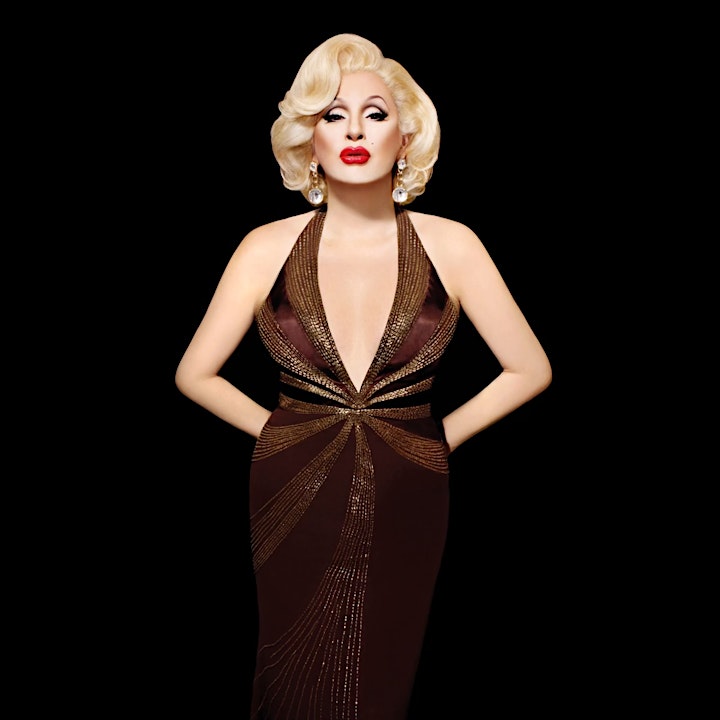 JAYLENE TYME
As one of Canada's premier celebrity impersonators, Jaylene Tyme brings glamour and sophistication to her uncanny character portrayals. A beloved mainstay in Vancouver's Drag family, Jaylene is a proud two-spirit indigenous trans woman and leader within the LGBTQ2S+ community. She holds the title of Empress 35 of Vancouver BC and is Heir Apparent- 2nd in line of succession to Queen Mother I of the Americas- Empress Nicole the Great.
She believes that it is important to celebrate the power of community by contributing to the energy of our world with passion and positivity. Together with each other, we have the opportunity to inspire and educate. Our identities, are beautifully diverse and wonderfully unique.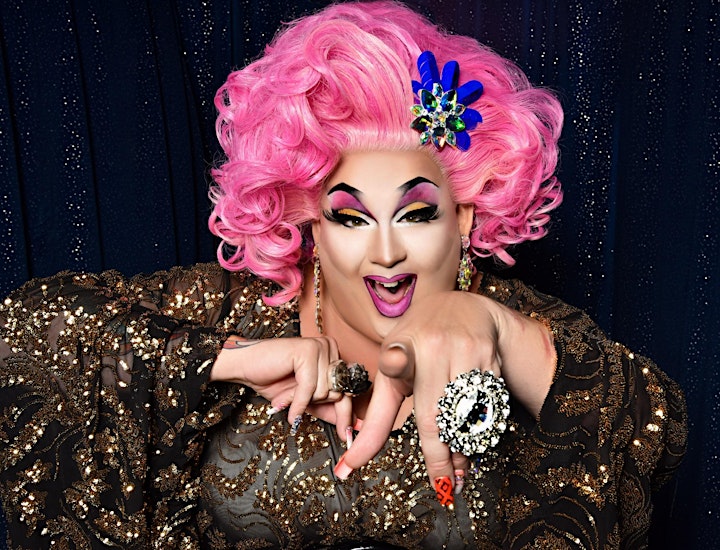 MAMA TITS
Mama Tits is the creation of singer, improvisational comedian, and drag entertainer, Brian Peters. Since first hitting the stage at the young age of 5 this diva has been WERKing it professionally on the cabaret scene for the past 12 years. Originally hailing from Seattle Washington, Mama Tits has graced stages across the globe to the delight of her adoring fans! Known for her buttery smooth vocals and naughty yet witty humor, Mama T. also likes to inspire her audiences with a message reminding them that they are perfect just the way they are.
Most recently you may know Mama Tits from her celebrated residency in Puerto Vallarta, México headlining for the past 6 years, consistently one of the top stage shows in town. Mama Tits is larger than life and in full color and she wants to remind everyone to always stand tall, stand proud, and NEVER forget to shine like the Star you are!